Originally when I rescued this desk from the curb, I had plans to use it in my daughter's room, but after I spent about 2 days on it, she told me she wants her new room to be a blue theme, so sadly I think my lil girl is finally outgrowing the pink/princess stage *tear*. If you read my last post, you can see how I transformed the desk . . .
From this . . . .
into this ( minus a draw pull):
So I'm thinking of letting her use it until I'm ready to take on the project that is "Nia's Room" and then I'll Craigslist it. Anywho . . . A chair. I knew I would have to find a chair that would fit it perfectly and that's when I remembered this chair that I bought at Goodwill about a year ago. This chair has been sitting in a corner in my bedroom slip covered and lonely…
When I saw this chair in GW, I absolutely fell in love. I love the detail on the legs and the oval in the middle, I'm sure there is a name for this type of chair, but I have no clue what it would be . . .
So I grabbed the chair and dragged it into the yard at about 9pm in the frigid cold and gave it a quick spray of Kilz primer.The next morning I woke up to a huge pile of white leaves, lol. Any normal person would grab a can of spray paint and finish the chair in about 20 minutes, but nope not me, I wanted it to match my desk perfectly so I decided to use my trusty roller and a paint brush. What a pain!!! This took forever, not to mention the messy brush strokes and drip marks, yikes it was a disaster! But in the end, it was well worth it . . . took me about the same amount of time as the desk, lol, but I love the results.
Check out the photo shoot:
I LOVE how the desk and chair legs are a similar design, what are the chances?
How do you paint chairs?
Linking up with: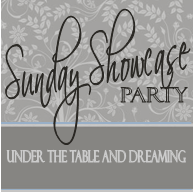 Power of Paint Party @ Domestically Speaking
Blue Cricket Design