I cannot believe this year is already coming to an end!!!! What an amazing year this had been for me blogging-wise. I've learned so much and have met soooo many amazing people, friends that I now consider my sisters! I thank you all so very much for your support and readership, for taking the time to leave comments and following along on other social media outlets-you are appreciated!
Today I wanted to share with you my top 6 viewed posts for the year! Maybe you've missed some, so follow me as I recap on this past year!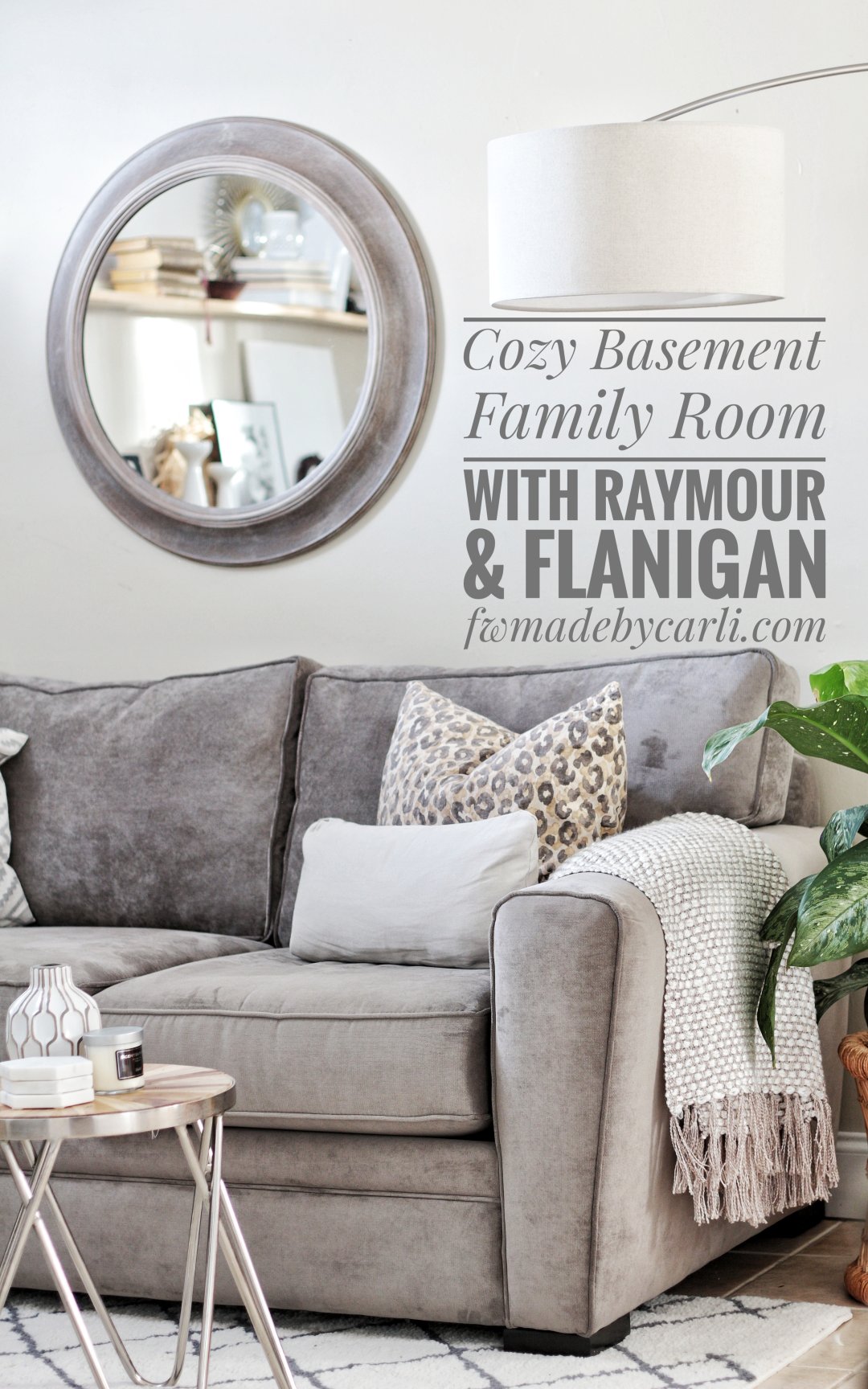 For this makeover, my most recent, I was able to transform our basement from cold and useless to cozy and functional. With help from Raymour & Flanigan, our new sectional, made this space complete!

Over the summer my daughter went away and I surprised her with a bedroom update in a total of 10 days! Her open closet has been a hit on Pinterest.
As a part of my "My DIY Kitchen" series, I showed you all how I added "Crown Molding" to my kitchen cabinets without the fuss, using 1×2's!
In this post I shared with you how I staged this mid-mod hutch to sell and decided to walk you all through the steps, stop-motion style. This is another post which did well on Pinterest, so I was glad to offer some inspiration!
1 Room, 30 Days! Enough said! In this makeover, I was able to add an extension to my deck, build a corner bench with storage, create outdoor wall decor, added privacy to our basic fence and basically create a place for us to entertain and actually spend time OUTDOORS in 30 Days!
This fall home tour was so fun, because 1.) I LOVE, LOVE, LOVE fall and 2.) I collaborated with a great group of ladies to bring the #Fabfallfest to fruition. We not only collaborated on the home tours but we also brought a fun hashtag to IG #Fabfallfest where we asked friends to share their fall decor over the fall season. I am so looking forward to #Fabfallfest 2017 already!
These results were all based on the number of page views. I'd love to hear what you think? Was there a project I tackled that was your favorite? Let me know in the comments, I'd love to hear from you!
I have so many plans for this new year, which I will share soon, but I have a few things I need to share with you before this year is over, so be sure to check back!
Until Next Time,

Sharing with:
Thrifty Decor Chick