Hello Everyone! In my last post I asked for advice on painting my china cabinet in my living room.
I've had this china cabinet for about a year now. I purchased it at Salvation Army for $20. At first, I wasn't too fond of it because it wasn't really my style–but isn't it funny how things grow on you and your style changes?
My original plan was to paint it like this beautiful cabinet–white with a blue background.

Martha Stewart for Kitchen Aid "Blue Collection" in Aqua Sky
Here's what you all thought:
Quite a few people suggested that I leave the china cabinet as is, but, unfortunately it has many imperfections—imperfections that weren't extremely visible in the pictures I had shown.
YIKES! I know-it needs some serious repair!
It was also suggested by Jenny @ Simcoe Streetto paint it blue to match the pillows . . .
While I LOVED that idea-I just don't think I'm that brave!
Lastly,
The Pink Bridesuggested that I paint it black . . . and
since I had the spray paint on hand-I went with it-and so the transformation began!
Off went the hardware and glass inserts.
and out to the driveway it went–then I let my hubby prime it (in his style: at night, in the freezing cold–and real spotty-like, with Kilz spray primer. Gotta love spray primer-when it spits out like that! ugh!)
Then we went the quick route, $.99 Walmart Spray paint in flat black.
I figured-if I hate it in a week or change my mind in a month or two which I tend to do quite often, I know that I didn't waste too much money or time on this makeover.
We used 2.5 cans of black spray paint in flat and then went over it lightly with a coat of Rustoleum's Oil Rubbed Bronze spray paint, just to give it a smoother, more even finish (that's also a great way to stretch expensive spray paint-use cheap spray paint as a primer-then lightly spray over it with the expensive spray paint to get a smoother look)
I then decided to use Krylon's "Bahama Sea" blue spray paint for the back of the cabinet (because I had it on hand and figured that I might as well try to copy my inspiration photo-somehwhat 😉 that was my risk taking for the day).
My plate arrangement is a little random, but i just wanted to see how it would look with nice white plates and I'm loving it for now . . .
I will also need to touch up the shelves from the over spray. That I'll need to do with a foam roller.
Can you tell what I usually store in the bottom of this china cabinet? Yes-lots and lots of old dvd's (currently under the chair).
So, what do you think? $8 and about 3 hrs later-not bad for a quick makeover.
Carli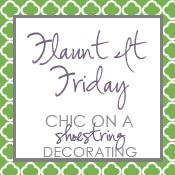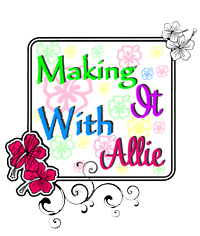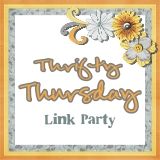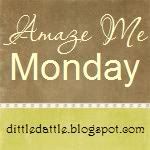 http://www.domestically-speaking.com/