While in the Dollar Tree the other day, spending way more money than I had planned on . . . I came across some playskool flashcards, nothing special really, but thought I should grab them for my little guy. They are the basic ABC ones that you can find just about anywhere.
When I brought them home, I let him play with them for a little while, naming the animals and objects on the cards. Then a light bulb went off in my head—-I had planned on doing some type of alphabet wall art in his room, why not use these!?! My original plan was to try and copy Restoration Hardware's stencil alphabet wall art and put them up something like this: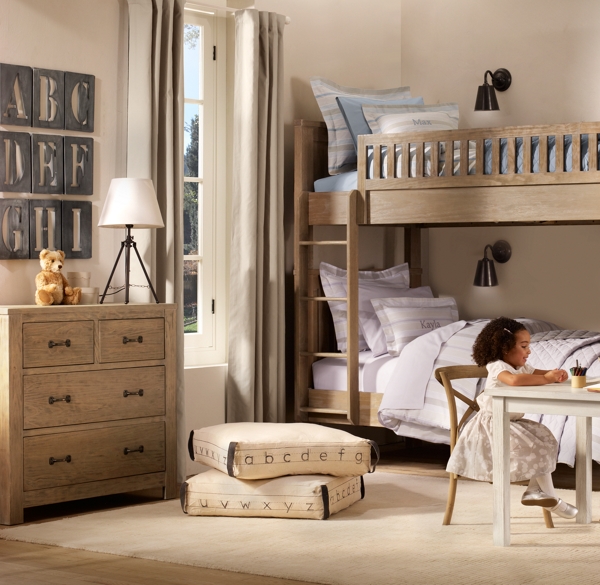 But my idea would be a lot more colorful and much cheaper than $16 a pop!
I had purchased these two thrift store frames for $4.99 each, a while ago, I liked them because they were kinda chunky and they were already blue- which saved me from having to spray paint– (you might not believe this, but I actually despise spray painting, I know *GASP* I may be the only blogger to admit that
).


I flipped over the original ugly picture and lined up my cards in 5 columns and three rows. Then added a 1,2,3,and 4 card to the end of the alphabet on the second frame to make it even.


I then added craft glue to the backs of the cards and glued them right to the back of the original picture, making sure they were straight. I would have preferred to use a glue stick, but none could be found in this house– and I'm just a spirit of the moment kinda girl and just wanted to see the project completed, but— I would definitely recommend using glue sticks instead.


I later received some assistance from my 2.5 year old and my 8 year old. They had fun playing with the glue. Unfortunately a little too much fun! So much so that the glue started weeping put of the sides of the cards,
. Luckily, once it dried it was hardly noticeable and at least he can say he helped to make it.
After all of the letters/numbers were glued and rather dry, I placed the artwork into the frame. Now my guy has custom-handmade alphabet-art!
I like how it adds pops of colors to his room.This project cost me $12 total not including the glue. Not too bad!Carli