When we first moved into the 1878, I initially sort of placed my furnishings in the same layout as our previous home. However, after Christmas and the removal of all the Christmas Things, the house felt extremely bare-like as if we had just moved in. It irked my soul (as my daughter would say).
I began fantasizing about building a wall of built-ins to house our television, with pretty shelves to decorate, until my husband shot me back down to reality. With so many more projects taking priority in our home, I needed to find an easy and inexpensive solution to this boring blank wall.

In a quick trip to Ikea (well, not quick, is it even possible to make a quick trip to Ikea, Ha!?) I grabbed 6 Mosslanda Shelves.
I expected to have to trim them down a bit to fit, but they actually fit perfectly on the wall.
These shelves are so versatile, you can load them with art, typography, plants or your favorite collectibles. I basically chose all of the above!
Here are some other ways I've tackled large blank walls in the past:
DIY Large Abstract (Family Name ) Art
DIY Large Scale Wall Poster with Hanger
Looking for other ideas for decorating a blank wall?
Check out these creative ideas from some of my fellow bloggers:
Feeling artsy? Check out this hand painted mural in my friend Alaya's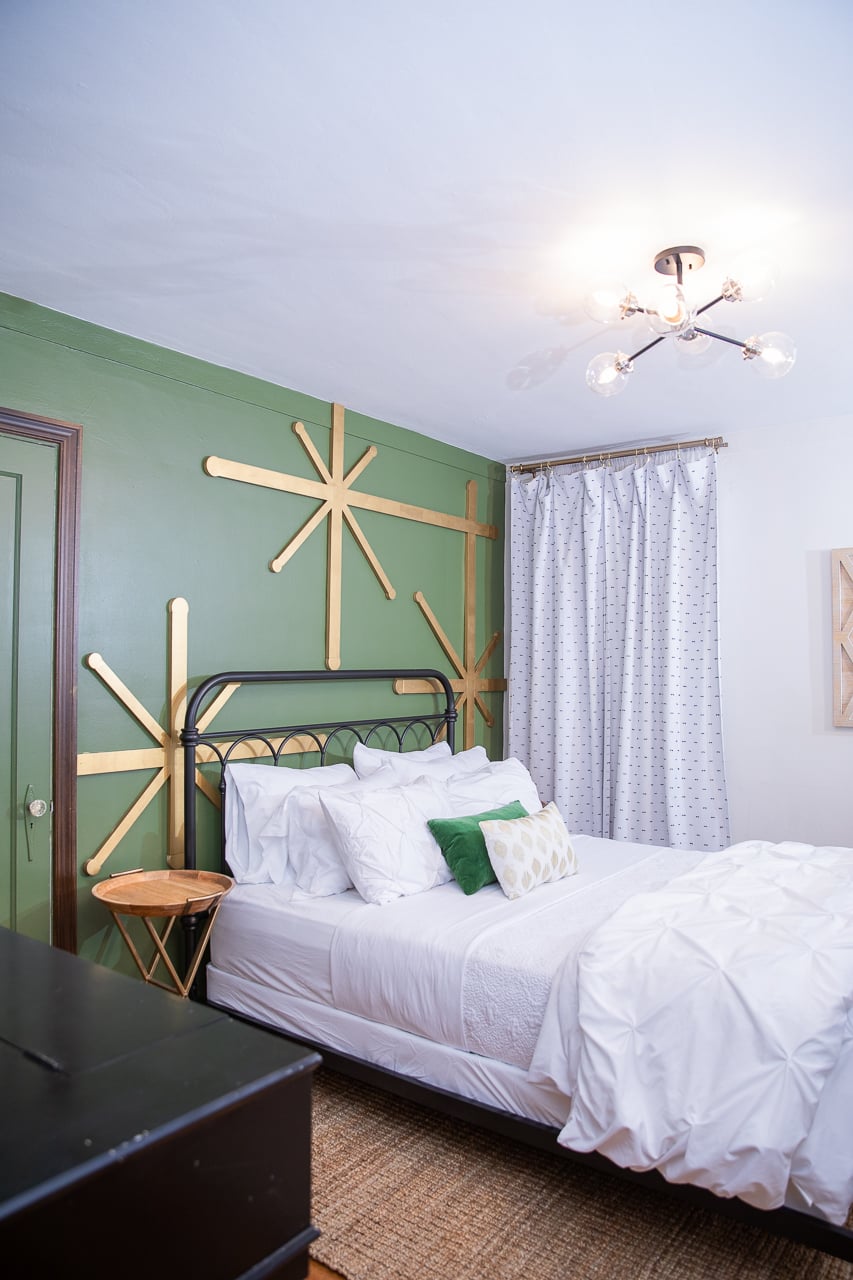 I love this tutorial for a truly creative idea for creating a focal point, by the Nestrs:
How to Make Walls Pop!
Another great way to fil up a large wall is to mount objects like Emily at Table and Hearth did. I love this idea for a beach house.
So tell me, what are your favorite ways to fill large empty walls?