This post includes affiliate links for your convenience. If you choose to purchase an item through one of the links, Made by Carli will receive a small commission. As always, all opinions are 100% my own.
Hey, hey, hey! Today I'm sharing our bathroom renovation "plans." I use quotation marks because there are very few renovation projects that we start with full-out plans. Most of our renovation projects start like this:
Me: We should take a look at the bathroom and see what we want to do in there.

Hubs: Okay, let's go look

Me: So all we need to do is this, this, this, and this.

Hubs: Okay and what do you want to do about that

Me: Oh we can just do this.

Hubs: Okay, let's get started. I'll have this demoed in 30 minutes.

Me: 💃🏾 But also 🤔 (happy but doubtful)
And then that's usually followed by a trip to the hardware store.

The demo begins, and then . . . I plan as I go.🤦🏾‍♀️
I know this is not helpful to anyone, but I just thought I'd share our process, which was also our process this past weekend when we started our bathroom renovation.
We had been hoping to do a full gut job renovation on this bathroom, BUT—we know that this is not our forever home and, quite honestly, we just don't want to spend a fortune to make this space look beautiful, if we won't be here to enjoy it.
But also, the beauty is you do t need to spend a fortune to make a space look beautiful, and we certainly didn't need to wait so long to make it comfortable for ourselves. But alas, here we are almost 3 years later just getting to that point.
Before
So this is what our bathroom looked like when we bought the house:
We painted the walls and the radiator. We replaced the toilet and my husband recently attempted to skim-coat the ceiling— and that's pretty much it.
This is what it looked like before we began the demo on Saturday. Not much different. And yes that vanity is actually coming apart from the wall (don't ask):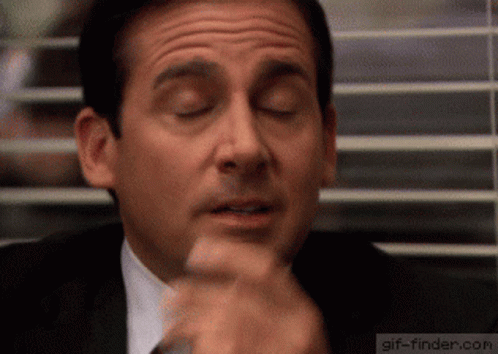 And this is what it's looking like now:

My Super Fast Plans:
I did do a quick sketch of what air envisioned for the space, but some things will likely change—based on availability, etc.
Vanity:
We were going to do a double vanity as we could technically fit a 60" vanity in the space, but I've decided to go with a 48" vanity to better fill the space but not to *overfill* it, so it looks crowded.
I'm considering this vanity from Home Depot. After viewing several in-store, I found this one to look simple and of good quality, while also providing good storage and it's easily accessible, so we can just pick it up rather than wait for delivery. It also comes with the top so that was a plus. If I go this route, I'll want to swap out the knobs to coordinate better with the brass faucet and light fixtures that I ordered from amazon.
I've also considered this 48″ unfinished vanity from Signature Hardware:
I like that it would provide some airiness, but also provides good storage. I also love that I could customize it to my liking.
Flooring
For the floor, we decided to keep the tiles intact since they're in decent shape, just dated. I plan to stencil them with this Nola tile Stencil which I hope to get started on this week. I have to admit I'm a little nervous as it's been a while since I've done a floor stencil.
Walls:
The walls in our home are made of a cement material (I've mentioned and maybe even cursed about this in the past) So we're covering them up with full wall shiplap style paneling. It will be easier to install and more budget-friendly than the individual planks that I've used in the past.
Shower:
For the shower area, to keep costs down, we are keeping the original tub, but removing the awful blue shower surround and plan to tile it using glazed subway tile in a horizontal stacked pattern, like this:
Ceiling:
I'd really like to add warmth by planking the ceiling in the bathroom, but that might have to happen later on, seeing we need to add a bathroom fan for ventilation.
I think that's it for now. I have a feeling this project will have wings and move really fast, so stay tuned!